Plasma Systems for Removal of Particulate Matter Soot from Engine Emissions
Paradigm's mission is to protect and enhance internal combustion engines by reducing the negative effects of PM in exhaust. Paradigm's ability to remove most of the PM from exhaust and protect critical engine components translates into increased "uptime" and productivity for engines and reduced fuel and maintenance costs for customers. Paradigm's reactor is an efficient pass-thru device minimizing pressure drop and fuel penalty. The Paradigm Plasma System is available as an up-fit and retrofit for existing engines or as an OEM device for new engines.
The Paradigm Plasma System is ideally suited today for up-fit and retrofit applications. The system has been tested extensively with on-road and stationary diesel engines in both EGR exhaust and Aftertreatment exhaust. Using the EPA's gravimetric measurement process, this testing demonstrated the following results in removing high percentages of PM.
| | | | |
| --- | --- | --- | --- |
| | EGR Exhaust | Aftertreatment Exhaust | Aftertreatment Exhaust w/ DOC |
| Navistar Maxxforce 13 1200 RPM | -82% | | |
| Navistar DT 466 (7.6L) 2000 RPM | | -80% | |
| Ford International (6.1L) 50 MPH | | -85% | -94.1% |
| CAT 7 (7.0L) 2000 RPM | CGR: -80% | | |
| Cummins ISX (8.0L) 1800RPM/450 Torque | | -83% | |
| Cummins ISL (8.0L) 0 MPH to 55 MPH | -64% | | |
Examples of PM contamination of the MAXXFORCE Engine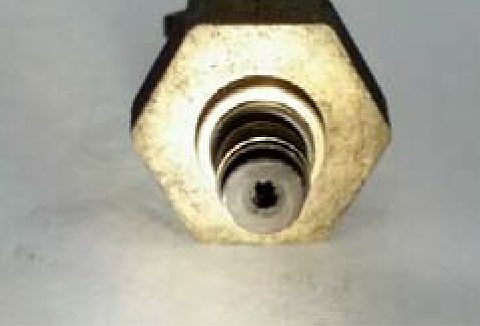 TC1 Manifold Pressure Sensor Contamination (no fault code for this problem).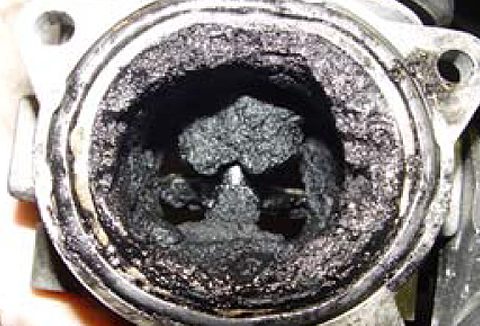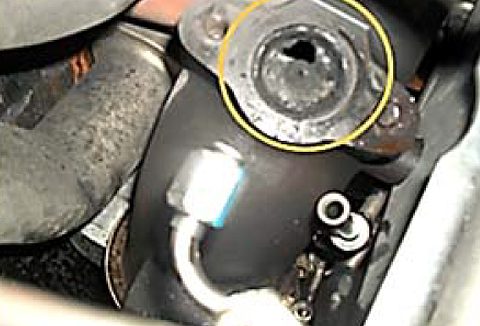 Clogged DPF Doser Valve at 18,000 miles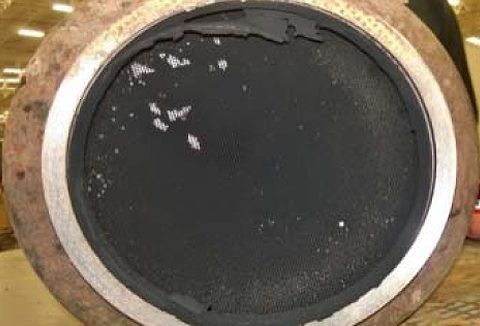 Face Plugged DPF @ 20,000 miles
Paradigm protects EGR and Aftertreatment exhaust systems from clogging, downtime and the need for expensive repairs. Paradigm's patented technology is easily scaled to adapt to a wide range of engine sizes. Its flexible design means it can be installed in most areas of the EGR and Aftertreatment exhaust systems.
Paradigm Systems are easily installed on existing engines
For existing engines Paradigm System up-fits offer four key advantages:
No alteration of EPA approved existing control systems.
Up-fit existing systems with three plasma reactor placement goals.

Protect EGR and Aftertreatement components (doser, DOC, DPF) from PM contamination.
Enhance combustion and control systems by reducing PM exposure.
Integrate placements into strategic locations for ease of up-fit.

Continuous plasma system control of PM over numerous drive cycles and loads.
Ancillary reduction of SCR dosing demand through upstream NOx reduction.
Click link for  Paradigm Plasma Systems For Engine Emissions Retrofit PDF.